Like it or not, Beats headphones are some of the most popular headphones in the world. If you go by the sheer amount of dollars earned, even that might be an understatement. Since the company is a part of Apple and the iPhone hasn't had a headphone jack since the iPhone 7, it makes sense that all of the Beats products went wireless. Whether you're looking for yourself or looking to gift them to someone, it's hard to know are the best wireless Beats. And because of the pricing, it's not a decision you should take lightly. So we've made this list to help you figure out which wireless Beats products are better than the others, as well as a few technical things you should know before making your purchase.
Editor's note: this list was updated on February 1, 2019, to include pertinent wireless information and price updates.
For most people, the best Beats headphones are the BeatsX
Hear me out here. Sure, it's not a pair of over-ear headphones and it doesn't have that same classic appeal that something like the Solo3 headphones does, but that's kind of the point. The BeatsX was designed to be discreet and low-key, and also way more portable. The neckband is super flexible and easy to stash away in your pockets without worrying about any cables getting tangled up. The W1 chip makes pairing to Apple devices a breeze and if you have an Android it's just like connecting to any other device. Plus, the multifunction button lets you access both Siri and the Google Assistant (depending on your device).
The sound quality is both good and bad depending on what you're looking for. You can tell by the emphasized low end and slight masking of vocals in the mids that these are in fact a pair of Beats headphones, but it's nowhere near as bad as some of the other products in the company's line-up. In fact, compared to some of its other products, the BeatsX sounds pretty good. When you pair that with a good pair of memory foam tips, you get a solid experience whether you're in commuting or just lounging around the house. Unfortunately, battery life is not great and we were barely pushing six hours in our testing, but if you can deal with that, these are the best wireless Beats you can get (not to mention the cheapest).
If you're a commuter take a look at the Beats Studio3 Wireless
If you commute a lot or find yourself on planes often, then you might want a good pair of active noise cancelling headphones. When it comes to Beats, that means the Studio3. These are a large pair of over-ear headphones that don't only passively block outside noise, but also do so actively thanks to tiny microphones that help them pick up outside noise. We have a whole explainer on how active noise cancelling (ANC) works, so if you want to learn more make sure to check it out. Now while the Studio3 isn't the best at ANC across the board, it's currently the only Beats product with any kind of noise cancelling.
Beats Studio3 Wireless
Full Review
But besides that, they too feature the W1 chip for easy pairing to iOS devices along with roughly 20 hours of battery life with Bluetooth and ANC. This is reason alone to crown them as some of the best wireless Beats, and it's more than enough for a flight to most places in the world, so you won't have to worry about running out of juice mid-flight. That said, these do suffer from a pretty significant lag when watching videos so if you're going to be watching on your next flight you might need to hardwire them in. Also, don't expect great sound here. These are about as "Beats" as you can get, with an over-emphasized bass and a super loud output to help stuff it down your ears. It's definitely a sound for a certain kind of person, but if that person is you then these will do the job nicely.
If you want the classic on-ear style, go with the Beats Solo3
If you want a classic Beats design and sound, go with the Beats Solo3 wireless. The Solo3 headphones are on-ears, which means that although they won't provide the same seal that you'll get with the Studio3 Wireless, they are a little smaller and easier to carry around with you. You can fold these down at the hinges and thanks to the nifty carabiner carrying case that they come with, easily attach it to your bag.
Beats Solo3 Wireless
Full Review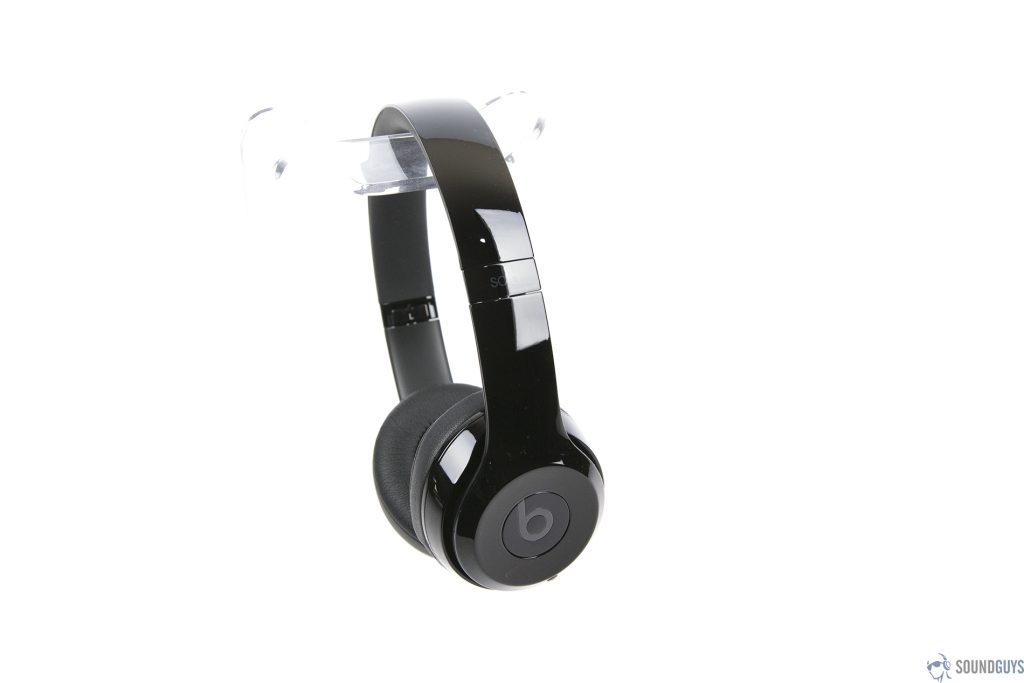 On the downside, these cans are somewhat uncomfortable due to the grippy plastic on the underside of the headband, so you won't want to use these for long listening sessions. They do have a long battery life and provide around 30-40 hours of constant playback depending on volume. If you're not a big fan of charging, these could easily last you a week or more of commuting. Of course, these also come with the W1 chip for easy pairing to Apple devices, and that signature Beats sound. Where the BeatsX had more of a subtle push to the low end, the Solo3 headphones lose all restraint and really push that bass to crazy levels. If that's what you're into, these won't disappoint.
The best wireless Beats for the gym are the Powerbeats3
If you just want some 'buds for the gym, then you should go with the Beats Powerbeats3. When it comes to exercising, one of the most important factors is how well a pair of earbuds fit. What good is great sound or cool features if the earbuds don't stay in place in the first place? The Powerbeats3 come with over-ear hooks that help to keep them from falling off your ears during movement. Unfortunately, one weird aspect of these headphones is the lack of a true IPX rating. Beats claims that they're sweat resistant and in all fairness, we didn't have any issues during our "one year later" review of these, but it's still worth mentioning.
Beats Powerbeats3
Full Review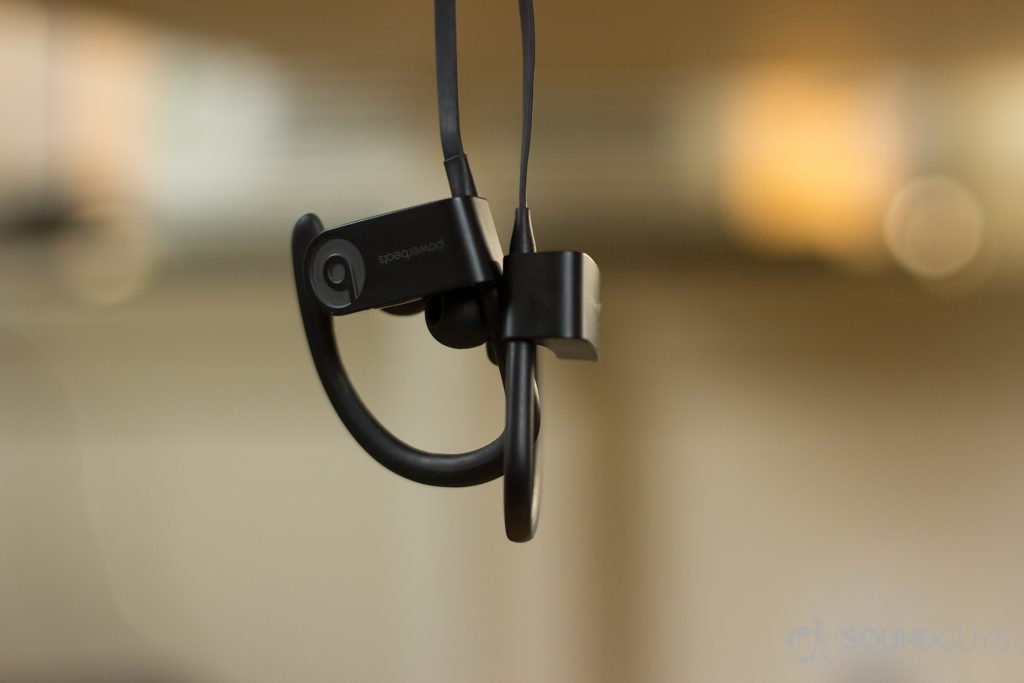 Besides that, you'll get roughly 12 hours of constant playback which is more than enough for a couple of trips to the gym. Plus, if you happen to forget them one day just five minutes on the charger will give you enough juice for an hour of playback. Playback controls are easy to manage which is good, considering you're most likely not going to want to keep reaching for your phone to change songs mid-workout.
Looking for something else? You might be interested in the RHA MA390 Wireless
RHA isn't a company owned by Apple and it doesn't make any Beats products; by default, it can't make the best wireless Beats. However, if you don't want to spend too much on BeatsX and want an alternative, then the MA390 Wireless is worth checking out. Not only because the 'buds share a similar design with the same magnetic earbuds feature, but also because some of the features that are missing on the BeatsX are present here. These offer aptX and AAC support, so if you're an Android user you can choose between the two. The frequency response also puts more of an emphasis on the mids rather than the lows, so if you're not a big fan of the heavy thumping bass then these are for you.
RHA MA390 Wireless
Full Review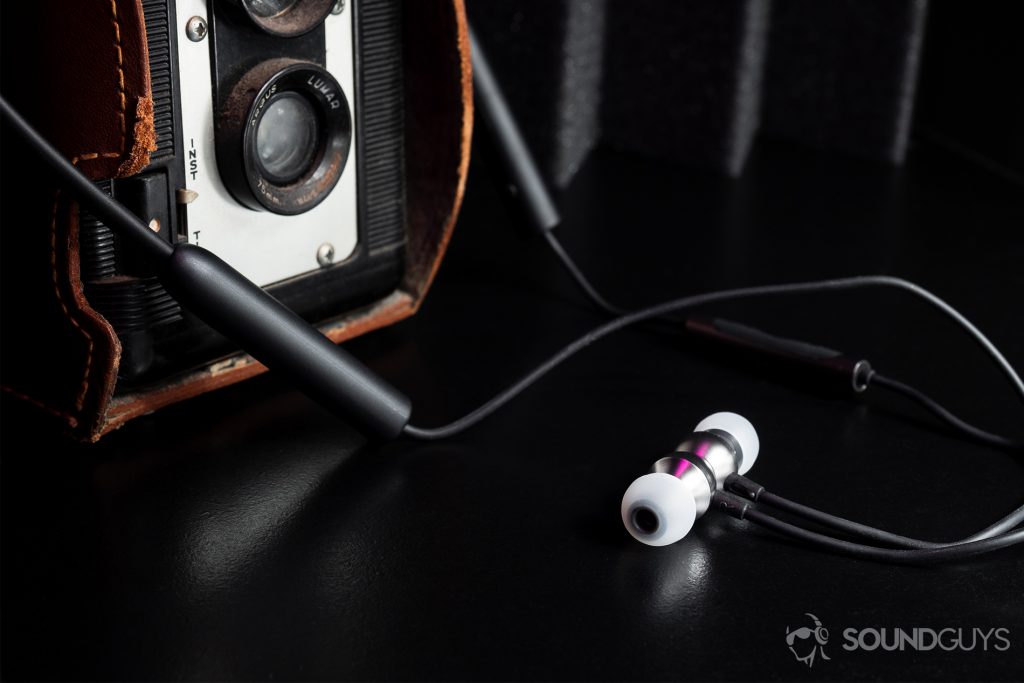 Keeping with the positive points these also offer an IPX4 rating, which is a waterproof rating that isn't even shared by the Powerbeats3 that are made for fitness. On the downside, the battery life of the MA390 Wireless is a bit disappointing at just over six hours of constant playback, but that's still more than the BeatsX had to offer. Sure, these aren't a pair of Beats headphones. But if you want an alternative, these might surprise you even if they lack a W1 chip.
What you should know about the best wireless Beats
Why is the W1 chip so special?
By this point, you're probably wondering what's so great about the W1 chip that we keep mentioning and what does it do? Well sorry Android-users, but the W1 chip is Apple specific. It's a chip that Apple designed in-house to help the newer wireless Beats products (and the AirPods) have fewer issues when connecting wirelessly. Its purpose is to provide some backup to the Bluetooth chipset already in the phone.
Apple's W1 chip is found in its proprietary wireless products including wireless Beats headphones.
The W1 helps to maintain a more reliable connection, adds better power management so the headphones can last longer, and also makes the initial pairing process way easier by auto-detecting nearby devices with W1 chips and letting you connect to them quickly (with a sweet animation on your phone I might add). Of course, it isn't going to suddenly make every pair of headphones with a W1 chip perfect, but it does help make not having a headphone jack a little less of a hassle.
Codecs and AAC
So what is a codec? A simple analogy is that it's like a language. If two devices have the same language, they can communicate more effectively, which in turn allows for faster data transfer over Bluetooth resulting in better sound. Every Bluetooth device speaks the same baseline language called SBC, but there are a few that are better (including aptX Adaptive from Qualcomm that has the potential to be the best).
AAC underperforms on Android devices compared to other high-quality codecs. It's supported by all wireless Beats, though, and performs well with iPhones.
Now, this is usually the part where we tell you all about the numerous codecs available and what the difference are (which you can read about here if you're interested), but none of that matters here. If you're using an iPhone the only codec you need to worry about is AAC because that's the only one that Apple uses. The downside is that AAC isn't the best, and you don't have any other options if you have an iOS device or a newer pair of Beats headphones due to a long and annoying legal battle between Apple and Qualcomm.
Auditory masking and why some people don't like Beats
If you speak to anyone who cares about audio (and even us sometimes), they'll tell you that Beats products sound terrible. But then why do so many people like them? Well, some of it is marketing, but most of the reason is that not everyone enjoys a clear and crisp sound. Depending on your musical tastes, you might just want something with powerful bass. And if you're commuting or surrounded by noise, lower notes are usually the hardest to hear. For people who are constantly on the go, having headphones that make the lower notes louder is exactly what they want; enter wireless Beats.
Various Comply memory foam ear tips. From left: comfort, sound isolation, and true wireless.
Emphasized bass comes with a few downsides, mainly due to the human ear. If you make one note louder than another, our brains tend to delete the lower one. This is called auditory masking. So if you wear headphones that make all of the lower notes louder, then you're going to lose some quality elsewhere. This is why Beats headphones usually aren't for audiophiles. If you want headphones so you can hear every little detail in your songs, then Beats isn't for you. But if you're just going to the gym and need some bass to help you power through it, then look no further.
But what about the AirPods?
Even though they aren't technically a Beats product, the AirPods are still made by Apple and come with some of the features that makes Beats so exciting. Plus, they're not as expensive as most of the Beats products. The downside is that they are true wireless earbuds, so the odds of losing one accidentally are pretty high. But if you can manage, they're super convenient and have become surprisingly popular despite their weird design.
Why you should trust us
Wireless Beats or otherwise, we try and test as many audio products as possible to better inform you of a potential purchase.
Listening to and comparing as many headphones as possible is our day job. The SoundGuys team loves audio, but we also know that everyone has different preferences. Which is why we try to test objectively so that regardless of our personal preferences, you get the facts about which products are worth spending your money on. We also have years of experience in audio between us, with Chris even heading up audio testing on phones (as well as other things) over at our sibling site Android Authority. Make sure to check out our ethics policy as well if you're interested.
Next: Best Beats alternatives
This content was originally published here.